Money Back Guarantee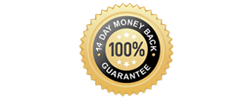 14 Day Money Back Guarantee
All purchases made at FinestLighters.com are covered by our special 14 Day Money Back Guarantee, to give you the safest shopping experience.
In the unlikely event that you are not satisfied with your purchase, you may return it within 14 days after having received it for a full refund (minus shipping costs).
If you would like to return a product please contact us at: for further instructions.
Products must be returned in the same condition in which they were shipped to you, that means: brand new, in no way damaged, altered or repaired, without any signs of use or wear, and complete with everything they were shipped with.
The cancellation policy will not apply if the conditions detailed above are not fully met.
After receiving and inspecting the returned products we will process the refund.
The cancellation policy does not apply for special (on-request) orders.